Poetic Word Ministries needs your help!"  Please click on the link below to register for one of our upcoming projects.  Learn more about our well project at the bottom of the page.  Thanking you in advance for your consideration in helping us inspire others to empower their dreams.
Click on Link Below:
Jacob's Well Project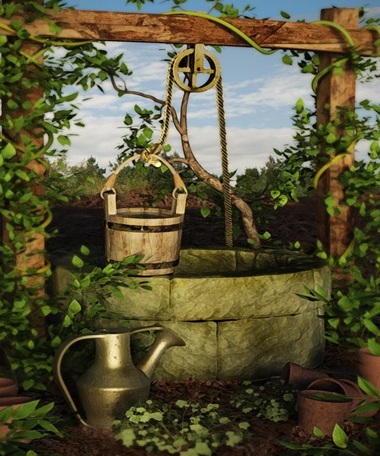 In Biblical history, "Jacob's Well"  is reported to be located near the foot of Mount. Gerizim, not far from the modern Palestinian city of Nablus. In New Testament times, the closest village was called Sychar, but it was known in the Old Testament as Shechem.  One scholar has suggested this site as "the most authentic of all the holy places of Palestine." The well is reportedly more than one hundred feet deep and seven feet wide. According to Camille Fronk, professor of ancient scripture at BYU, you can still draw water from "Jacob's Well"  today.
Poetic Word Ministries is building a community resource center where women and young girls can rebuild their lives.  It's a one of its kind structure with an innovative and original concept that people will be talking about for years to come. It's the perfect safe-haven for hosting our specifically-designed, hands-on empowerment sessions, which will not only provide emotional and educational support, but inspire both women and young girls from various walks of life to empower their dreams.
Our "Jacob's Well" project will allow our participants to be a part of reconstructing an amazing part of biblical history, while learning about the various cultures of remarkable women in ancient history.   We aim to inspire them by sharing important parts of history creating a safe-haven where they can bond with others in similar circumstances. Our ultimate goal is to create a reliable, nesting place for women and young girls, while helping them to reach their full potential.